What Odoo Offers In This Module & its Remarkable Features

Sales Management – even though it is as challenging as it sounds – there're various tools or applications to help you manage your sales activities with ease. Yes, a tool cannot help you in preparing the perfect sales strategy, but when it comes to applying your strategy, a tool or software can be very handy.
If you're in business, you've probably heard of Odoo – an open source ERP, or you can put it as a comprehensive suite of business applications, which helps you to handle your day-to-day business operations, regardless of your industry or area of expertise.
Odoo offers a wide variety of applications to cover any business need that possibly exists. The Sales Management module of Odoo is one of the many feature-packed modules the platform provides.
Let's dive into the details of the Odoo Sales Management module and see why it is the best solution for managing your sales activities. Here're what it offers:
Increased Efficiency and Productivity

An intuitive user interface – designed explicitly for salespersons – displays all the information relevant to sales

The responsive design of the module helps you to sell even on the road

It takes a few clicks to send quotes and convert quotes to sales orders or invoices.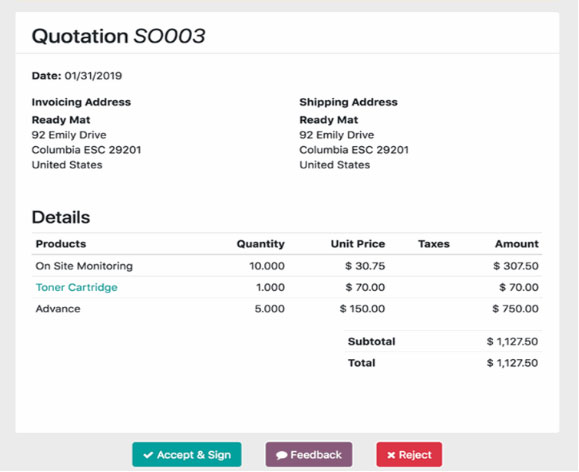 Professional Quotations


With Odoo, create a polished quote in seconds. Make use of predefined products, price lists, and templates to increase efficiency
Design custom quotation templates with ease to reuse it and save time.
The sales module comes with optimized quotations to facilitate more sales through proposals with extra options, additional products, and discounts



Use electronic signatures to sell faster, as it allows your customers to review and sign your quotation online.

Efficient Management of Orders and Contracts


It takes just one click to convert quotations into sales orders, and you can even let your customers do it with online quotes and e-sign.



The sales module also allows you to modify sales orders, sell product kits, and ship partial orders that saves time.



The module comes with a customer portal that – with your consent – gives your customers access to view their quotes, sales orders, and track the status of delivery orders in real-time.



Tracking each phase of a contract – invoicing, renewal, and upselling, for example – have never been as easy as it is with Odoo.



Complete integration with Odoo Subscriptions helps you to manage recurring invoices such as memberships or service contracts, contract renewal alerts, and contract options as well as track recurring revenue via the MRR dashboard.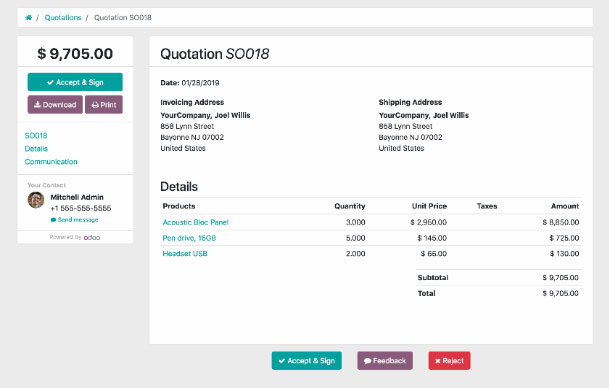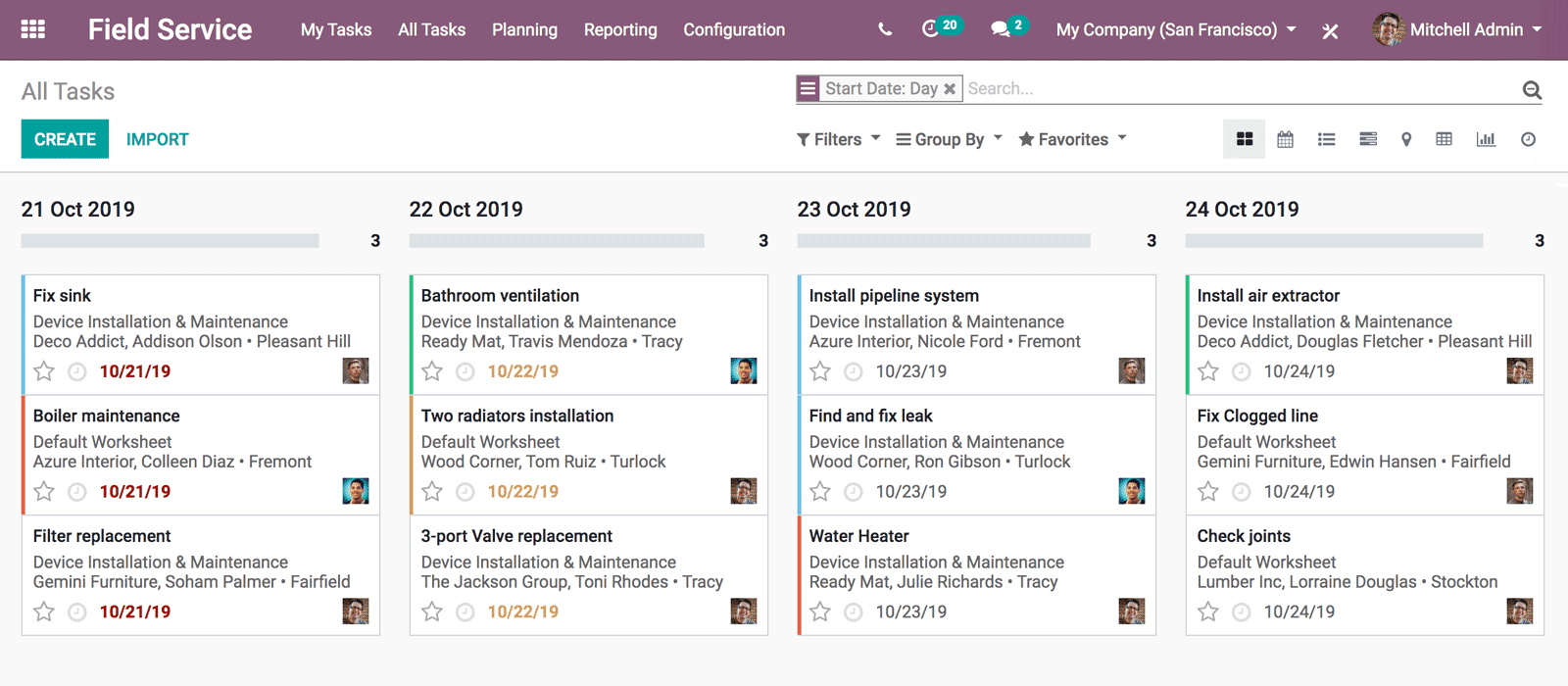 Intuitive Reporting
The Sales Management module comes with a KPI dashboard that allows you to monitor relevant information such as total amount invoiced, sales per country/salesperson/sales team, churn, MRR, lifetime value, CAC Ratio, and upgrades/downgrades.



You can opt for statistics based on orders or invoices or both.



With Odoo, a complete overview of all your sales activities, future actions, and performance data are at your fingertips.
---
Integration

Make the most out of Odoo by integrating the Sales module with other business applications
inside and outside of the platform.
---
Success Story

Industrial Taylor – a leading organization in the foodservice industry in Columbia – is using Odoo for their day-to-day operations. Before implementing Odoo, they were using six different applications with six independent servers. The company, with over 250 employees, found it extremely difficult to manage the overall operation. On top of that, the lack of integration and interdepartmental transparency was a major deterrent for them.
Industrial Taylor's aim for higher growth and further expansion pushed the company to find a better alternative to their existing system. They became interested in Odoo as it offers a comprehensive solution with greater flexibility.
Currently, Industrial Taylor has implemented Odoo CRM, Sales, Purchase, Accounting, Inventory, Email Marketing, and Events, and they are keen to make use of other Odoo applications as the company continues to grow.