Odoo Website and eCommerce: Ready to use, Out of the Box

Leading a company has never been easy. But now, with increased competition, it is harder than ever. And a company really needs to stand out to thrive. Having a website is one of the first ways to achieve that. And if you use the right tools, it could only take a few minutes to build one.
With Odoo, it's surprisingly easy to build a beautiful and professional website. You can forget about the code and simply drag and drop the business features you need. And if you're trying to set up an eCommerce website, Odoo has you covered. You can create a modern online store with ease, which can also be integrated with Odoo's CRM, inventory, accounting, and any other modules you can think of. Sounds too good to be true, right? Well, let's take a dive into the features of Odoo Website Builder and eCommerce module and see what they offer.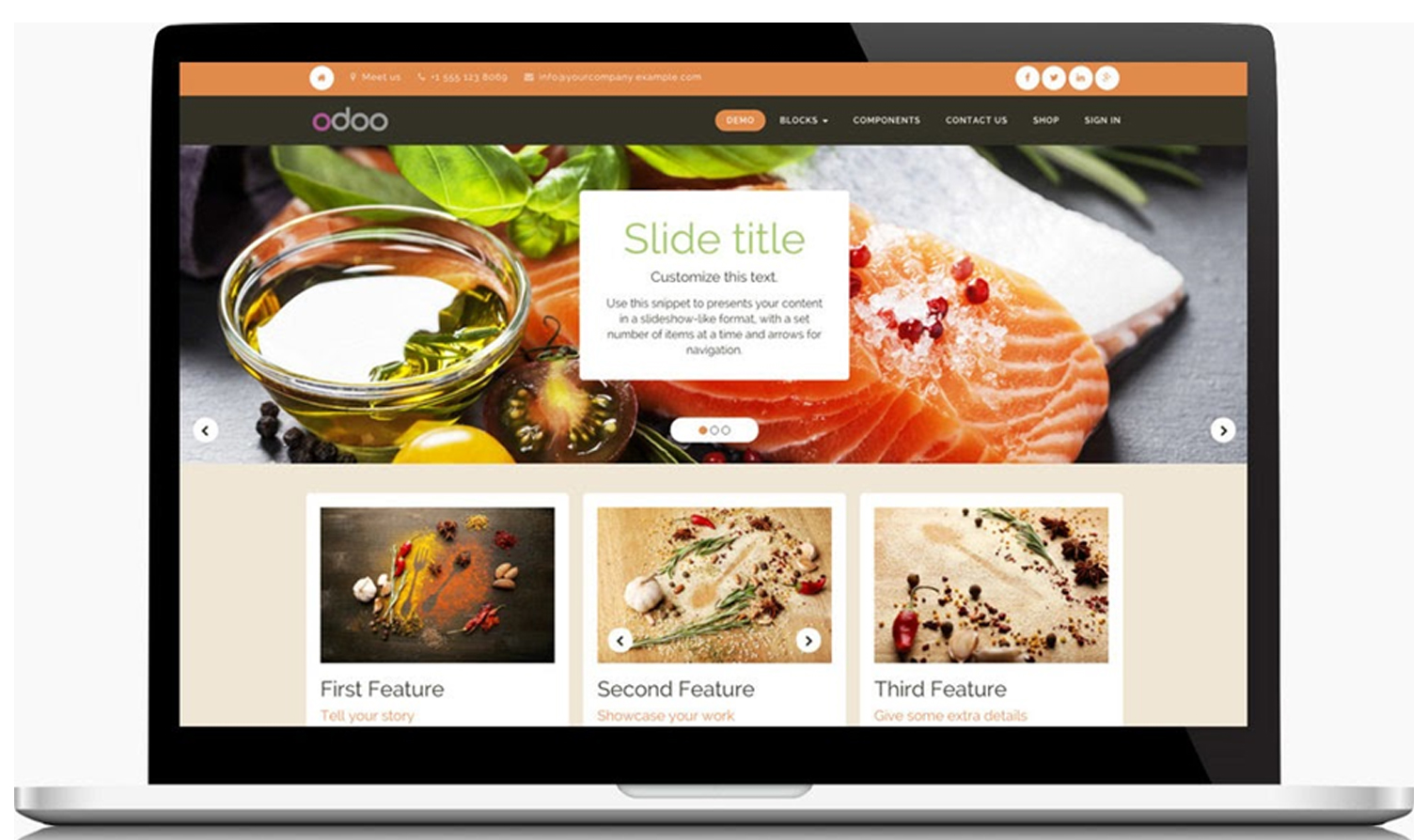 Odoo Website - Turn Visitors Into Customers
The intuitive system of Odoo Website module comes with customization tools that allow you to change content directly from the front-end. There is no complex back end to deal with.



You can create your page from scratch by dragging and dropping pre-made, fully customizable building blocks.



Odoo Website Create and update your text content through an editor designed to replicate the word processor experience.



You can insert text styles like headers, bold, italic, lists, and fonts with a simple WYSIWYG editor, which is flexible and easy to use.



With Odoo, improve your ranking on search engines and your organic traffic - thanks to keywords suggestions and meta tag tool.



You can publish and manage multiple websites with their own URL, layout, and content, which opens up wide possibilities of diversification and customer segmentation for your business.
With the Link-Tracking feature, you can add a tracking code to your URL and measure all your marketing campaigns from the first click to the final sale. Identify which campaigns are the most effective in attracting visitors to your website and generating revenue.



Odoo Website comes with Gengo integration that helps you get professional standard translations. Also, you can make your own translation with this user-friendly feature.



The mobile preview feature allows you to see what your page will look like on a mobile device with the mobile preview button.



You can easily design your own Odoo templates thanks to clean HTML structure and bootstrap CSS.



With Odoo, changing themes is a few clicks away, and you can also browse through Odoo's catalog of ready-to-use themes available in the app store.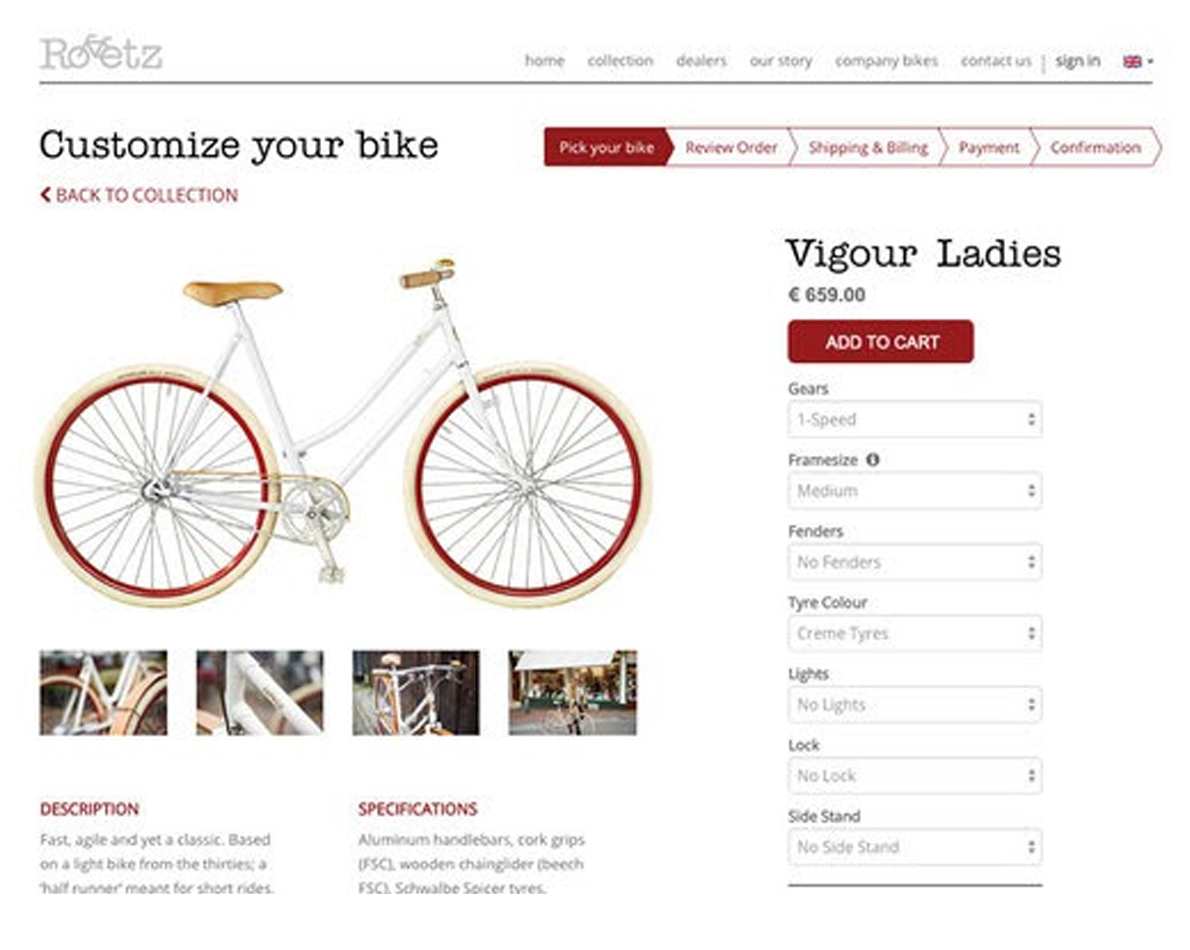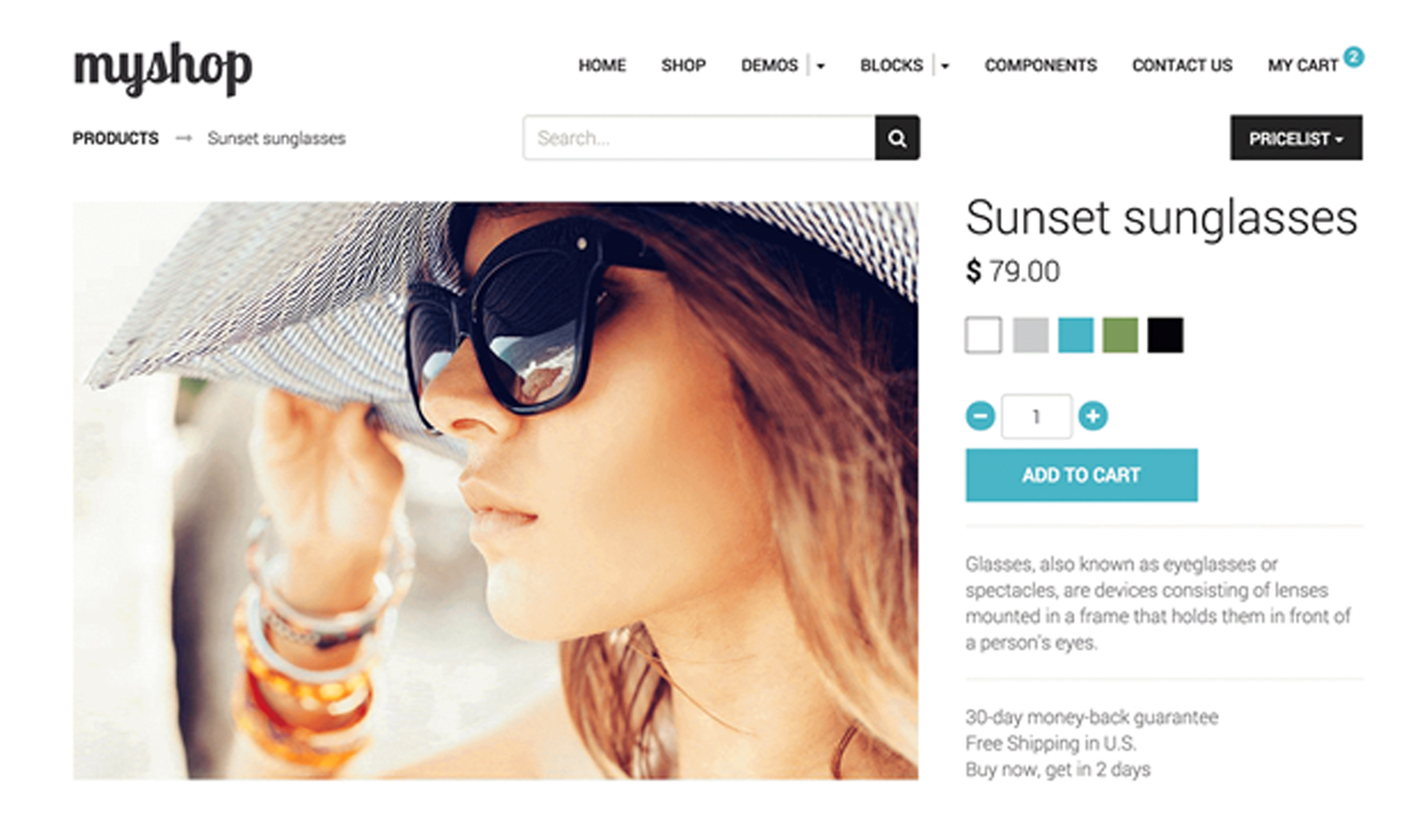 Odoo eCommerce - An All-in-One Solution


Odoo eCommerce comes with a unique 'edit inline' approach that allows you to create product pages without a single line of code.



You can create your product page from scratch by dragging and dropping pre-made, fully customizable building blocks. Describe products in tables to include maximum specifications.



With Odoo, create a product available in several variants, like size, colors, or other attributes.



You can also add digital products like eBooks to your catalog.



The eCommerce module enables you to create flexible price-lists, add variants to add to product options and create multiple stores under one environment. Display available stock on products.



With Odoo, launch, and manage multiple eCommerce stores with unique design, language, currency, and price lists.



You can build appealing custom web forms and easily capture visitor's information.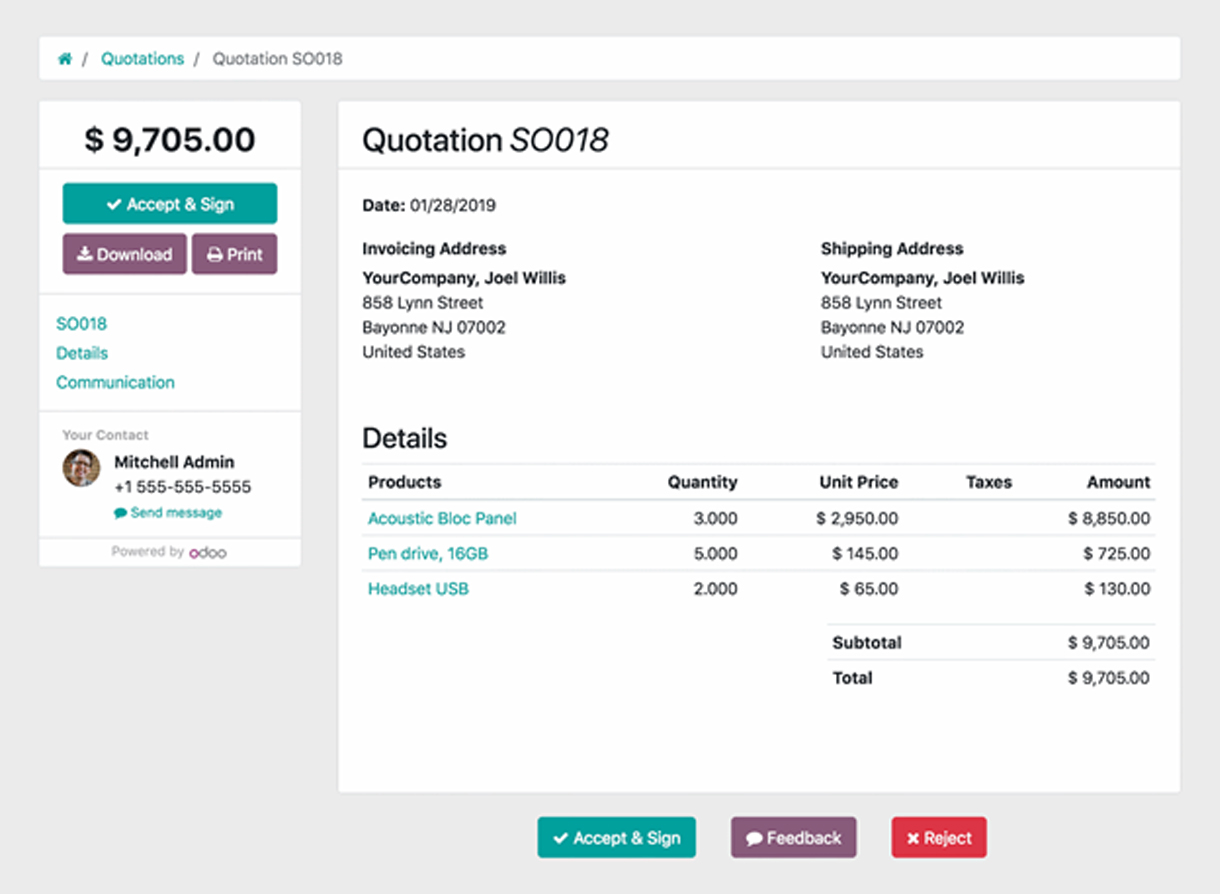 It takes just a few clicks to change a theme, and you can also browse through Odoo's catalog of ready-to-use themes available in the app store.



Cross-selling and upselling are easy with Odoo. You can suggest optional products related to items to increase your revenues. Also, the eCommerce module enables you to utilize promo codes and coupons to encourage potential customers.



With Odoo, define product categories, use attribute search, focus on promotions, coupons, or gift certificates, and push the best products to the top of your page to multiply your sales.



You can also launch marketing automation on abandoned carts to convert them into orders.



In Odoo, you can make the search for products easy based on attributes such as size, color, and more.



Odoo allows you to set up step by step instructions to help customers go to checkout with no blocking issues.



Customers can choose to create a user profile or as guests. Registered users can retrieve their contact information upon check out and access a portal including related messages, orders, invoices, registered claims, etc.
Customers can pay with mobile financial services like bKash and you can also create payment methods like bank transfer or cheques to offer more options to your customers.



With Odoo, define rules to calculate the costs of delivery based on weight and more criteria.



Get delivery costs computed automatically using Odoo's embed Delivery Method configurator.



Use the Custom package template to build your chart of accounts. It embeds a set of generic preset accounts, taxes, and more.



With Odoo, highlight the best product in terms of quantity sold. Find the best customer in terms of revenue. Display a graph with your monthly sales per product and add it to your Dashboard. Group your Sales by Partner and display the products in the column header.



Track your eCommerce KPIs: conversion rate (cart to order), average cart amount, best sellers, etc.



The next actions to do are available on the dashboard: orders to invoicing, payments to receive, shoppers to revive, etc.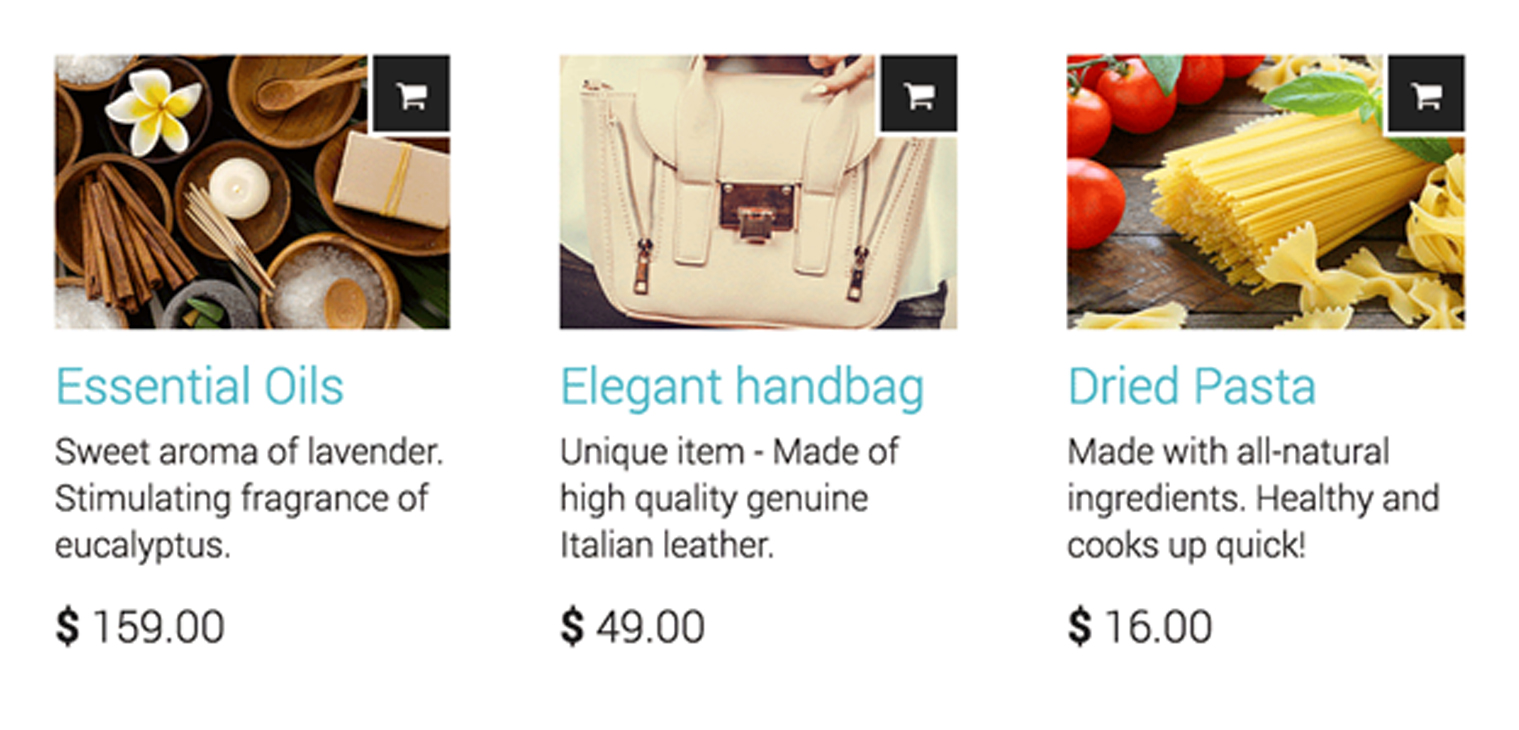 ---
Integration
Odoo CRM, Odoo Accounting, Odoo Manufacturing, Odoo Inventory, and more are fully integrated with Odoo Website and eCommerce so you can manage your business with just one system.
---
Odoo Website and eCommerce can help you build a fully integrated online presence that simplifies your business management process and save your time and money. Try Odoo and work smarter, faster, and simpler.